Pebble Tossers featured in the November Issue of Georgia Magazine
Georgia Magazine, the largest circulation monthly magazine in the state, featured Pebble Tossers and its impact on the nonprofit community.
(Atlanta, GA, December 12, 2020) Pebble Tossers and The Georgia Center for Nonprofits were the focus of an article in Georgia Magazine. The Georgia Center for Nonprofits helps nonprofits throughout the state of Georgia be successful and operating smoothly. One of the ways they help is through GA Gives on Giving Tuesday. Giving Tuesday is the Tuesday that follows Thanksgiving and is an important day for nonprofits around the globe. Georgia Magazine interviewed Jen Guynn, Executive Director of Pebble Tossers, on what Georgia Center of Nonprofits means to Pebble Tossers during Giving Tuesday.
To read this article at Georgia Magazine please visit their website by clicking here.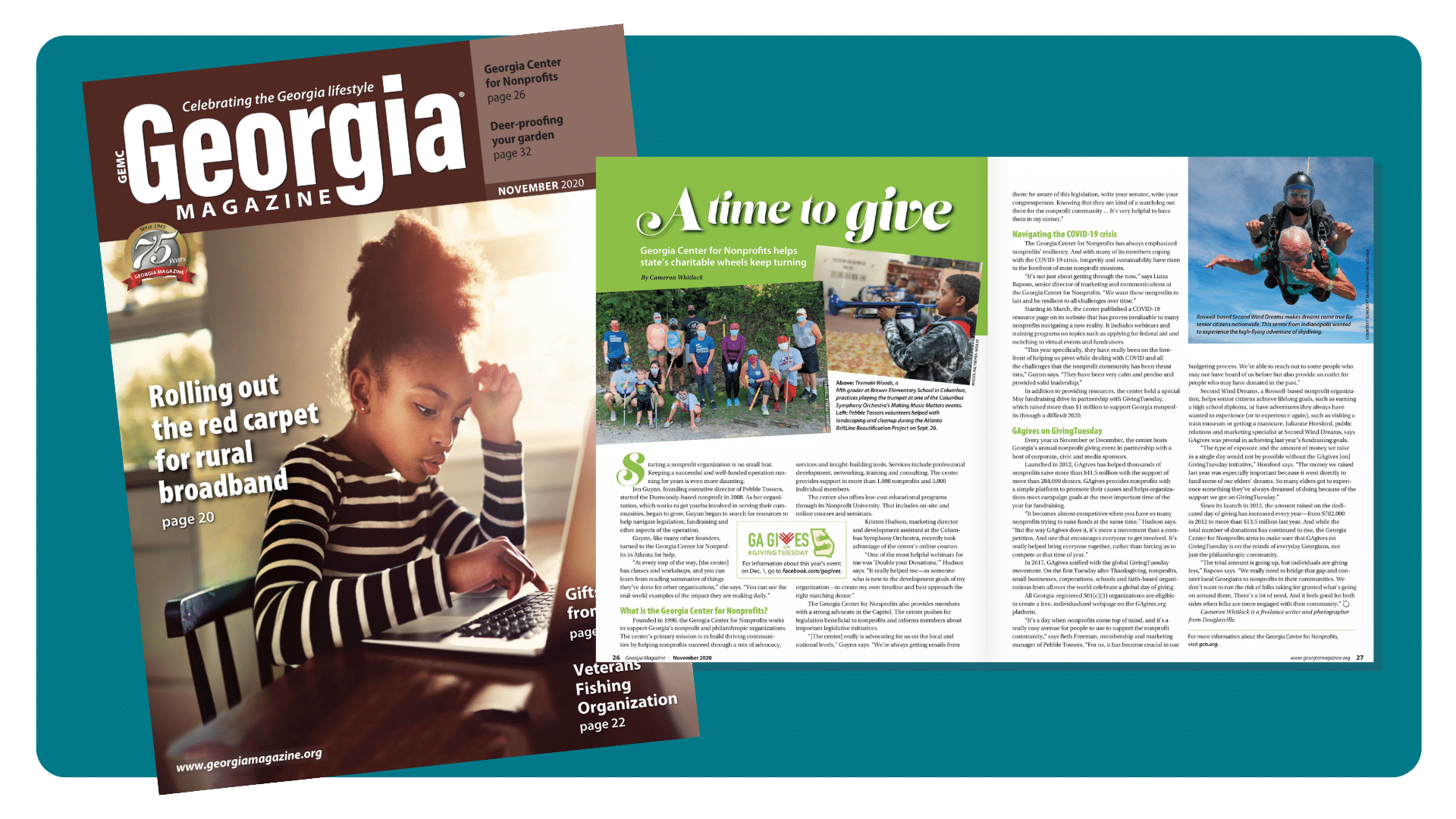 About Pebble Tossers
Pebble Tossers is the premier local youth service organization focused on providing families with a comprehensive path to youth development through service to others, from preschool to graduation, or "nap to cap." Customized programming empowers youth to lead by providing them with resources and age-appropriate opportunities. With Pebble Tossers, volunteers sign up, show up, and serve to create a ripple of giving in their community.
————–