we believe in our youth , we see their passion and potential!
our mission, impact + values
Pebble Tossers is a youth development nonprofit with a mission to empower and equip youth to lead through service. See the tremendous impact our amazing youth have made throughout our city.
core value

inspire

Serving motivates us to be better, together.

over

1,175

registered members serving

core value

trustworthy

Dedicated leaders, projects, and partners.

over

46,909

hours served

core value

enrich

We are a welcoming community that encourages a lifestyle of serving others.

over

$1,294,250

volunteer value
get the whole family involved
to serve is a blessing
"We started out making Saturday mornings our family time by delivering meals for Meals on Wheels.  It's a humbling opportunity for us to spend quality time together and the senior citizens love to see a young, smiling girl with their meals in hands when they open the door.  Thanks to Pebble Tossers, we have been involved in different areas of volunteering, such as environmental conservation and hunger elimination."
-Emily, George and Grace Manning-Ko
who we are, where we serve
we are inclusive and diverse

Pebble Tossers volunteers come from all walks of life and bring valuable diversity to us.

we partner with vetted nonprofits

Our nonprofit partners are top in their cause areas and together we offer age-appropriate service projects for our youth.

we serve greater atlanta

Pebble Tossers currently serves in 10 counties across greater Atlanta. Experience the joy of impacting your local area.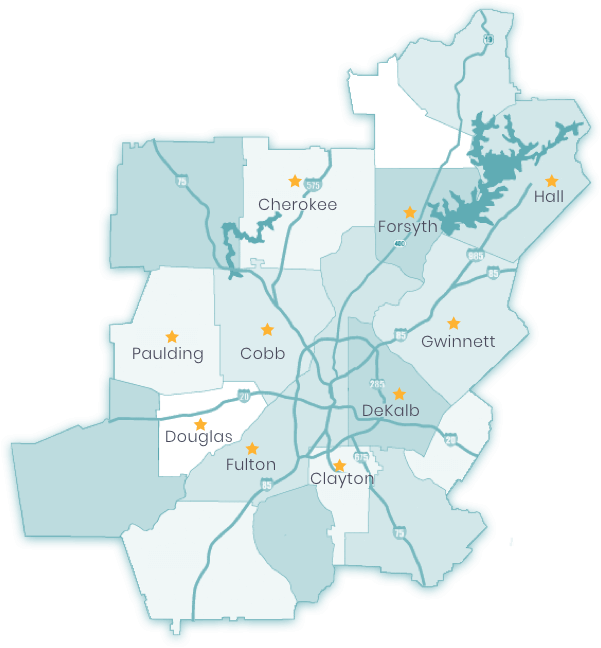 ready to join pebble tossers?
Join in the fun and serve with amazing people. Learn more about the opportunities membership opens for you.
get involved and start a ripple of giving
We love our team and couldn't make it without you! Here are the best ways to get involved.
Join in the fun and experience the joy of serving. Annual memberships are $100/family and $35/individual.

Book us to speak or advise about youth service, volunteerism, philanthropy or let us help you plan a project.

Support our mission and expand our influence through a donation or sponsorship. Help us start a ripple of giving.

A wealth of service-learning resources, including workshops, toolkits, HowTo sheets, and other resources are being updated regularly.