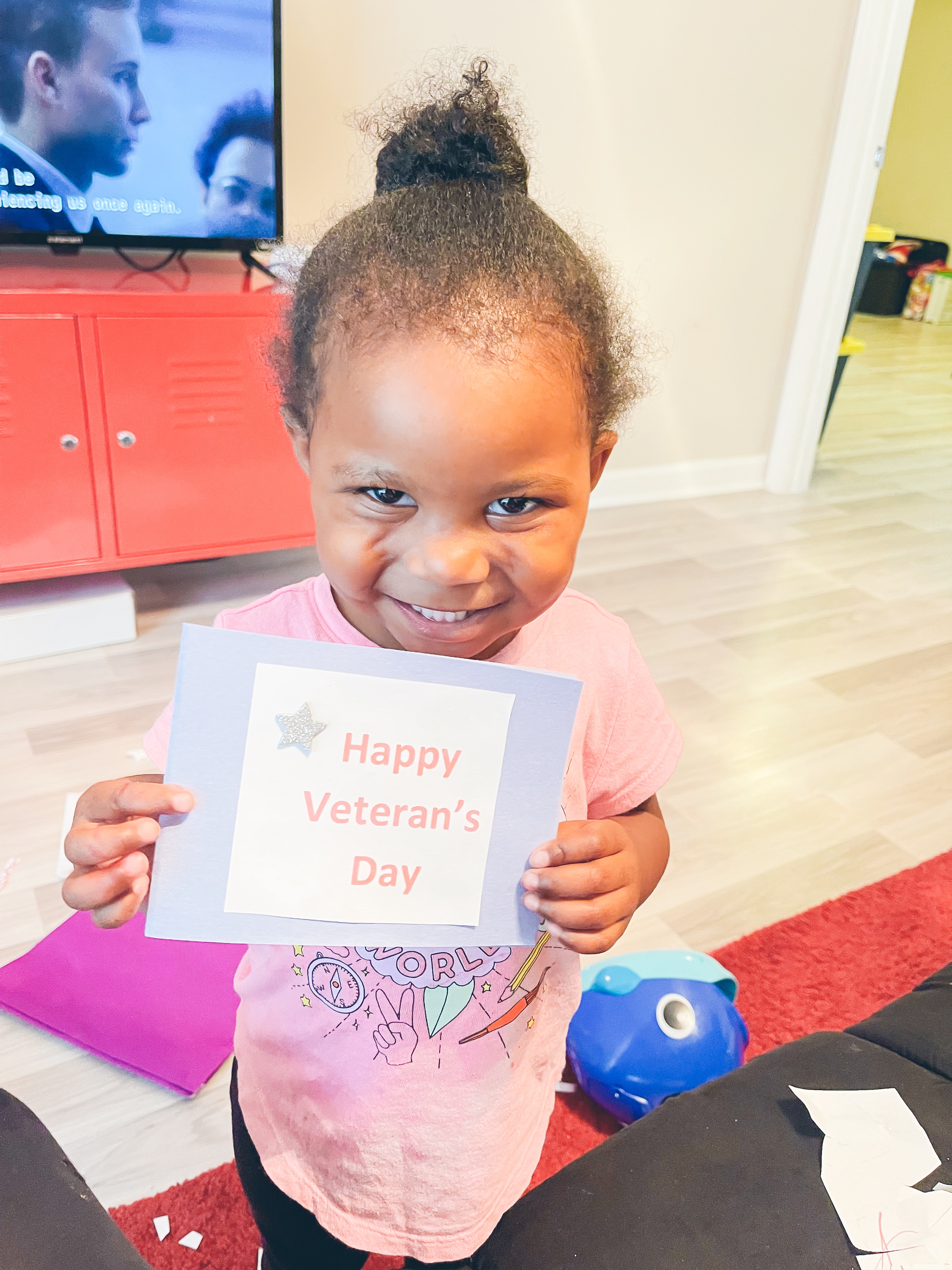 Being a community resource by supporting our active and returning service members is of the highest importance for Pebble Tossers. Successfully reintegrating into society is sometimes a challenge for veterans who have completed their military service. The best way we can support them is to educate ourselves on the difficulties these veterans face and learn strategies to support the veterans in our communities. 
One in ten people experiencing homelessness is a veteran, and about 29 percent of veterans return with a service-related disability. The challenges returning service members face are varied and complex. That is why Pebble Tossers' Cause Area focus for the month is US Troops and Veterans. May is National Military Appreciation Month, and we at Pebble Tossers are proud to shine a light on service members in the Metro Atlanta area.
In the past, Pebble Tossers has honored our service members by helping to stock the Veterans Empowerment Organization pantry with needed supplies, and by making "Welcome Home" Kits for HOPE Atlanta to be given to veterans coming out of homelessness. In addition, we have organized birthday card workshops and gift bag assemblies for local veterans. We then send these thoughtfully made items to Trinka Davis Veterans Village, a clinic offering primary care and specialty health services in Carrollton.  We have also partnered with Operation Gratitude to send current troops handmade items like paracord bracelets, bandanas, masks, scarves, and cards. 
Veterans in America
Veterans currently comprise about seven percent of the US population, roughly 19.5 million Americans. Veterans of the Gulf War Era make up nearly half of that population, followed by around six million Vietnam War veterans. A little over one million people are veterans of the Korean War veterans, and around 326 thousand are World War Two veterans. Two million of those veterans are women, and Georgia has the ninth largest percentage of Veterans living in the United States. The US veteran population has declined significantly in recent years. Population decline coupled with the introduction of veteran support-focused legislature means we have a unique opportunity to focus more on personal care and hands-on treatment of veterans returning in need. A study by the VA predicts that by 2030, Georgia will be home to the fifth-largest percentage of veterans in the nation!
Challenges Veterans Face
Homelessness is one of the most prominent issues returning service members face. There are around 40 thousand veterans living without a home in America, 89 percent of which received an honorable discharge. The main reasons behind this sizable amount of homeless veterans is poverty brought on by home foreclosure, unemployment, substance abuse, and mental illness. 
But progress is being made to find every veteran in the United States a home. According to the National Alliance to End Homelessness, "More than 82 communities and the entire states of Connecticut, Delaware, and Virginia have effectively ended homelessness among Veterans". This has been made possible by various government support programs such as the Veterans Affairs' Supportive Services for Veteran Families program and Housing and Urban Development's Veterans Affairs Supportive Housing program. 
The mental changes that occur upon returning home are also often a major obstacle. A write-up by the VA on veteran re-adjustment to civilian life puts the seemingly simple act of existing in civilian life into perspective: "The military provides structure and has a clear chain of command. This does not naturally exist outside the military. A Veteran will have to create his or her own structure or adjust to living in an environment with more ambiguity". 
Resources Available for Veterans
Many veterans often look for structure in their daily life through a steady home life or a good working relationship with coworkers. That, as well as the obvious financial pressure, is why reintegrating into the workforce is vital for returning service members to fall into a familiar and comfortable routine.
The VA and other government entities provide a variety of programs intended to prepare veterans to rejoin the workforce. Job training, resume building, and even navigating office lingo are new concepts to a veteran whose only career has been with the military. Programs like Boots to Business are excellent resources to increase returning service members' experience and confidence in joining the workforce. 
The many obstacles facing returning veterans make learning about the positive resources and programs available all the more critical. In addition to the Nonprofit Partners Pebble Tossers' support, there are also multiple government-supported Veteran Service Organizations. These organizations include the American Legion, Veterans of Foreign Wars, and more, located at the Atlanta Regional VA Office. 
There are many ways to show your support and honor the veterans in your family and community. Here are some simple tips on how you can support service members through words and actions listed in an article by Jamie Howard, Ph.D. at the Child Mind Institute: 
Acknowledge people who have been deployed, be it your neighbor, distant relative, friend, or colleague. 

Be available to talk and listen about things in general, including the important aspects of returning to everyday life—job, hobbies, activities, etc. 

Offer a job if you or someone you know is hiring.

Engage in community activities. Some military members return to a huge network of friends and family; others do not. Arrange outings to baseball games, museums, or the movies.

Offer help in specific ways. Rather than saying "Let me know if I can help…" say, "I'd like to babysit for you this weekend—you deserve a night out."
Atlanta has multiple parks with monuments or memorials honoring veterans.  Planning a trip is a great way to teach the importance of US service members and veterans to younger children in a more physical way. Pebble Tossers is also hosting a few different service opportunities in May to benefit returning veterans. These include writing notes of encouragement virtually, Memorial Day remembrance, and more.  You can always check our Monthly Service Calendar to see what service projects are available. 
You can also contribute your time to one of our Nonprofit Partners. Here is a list of Pebble Tossers' Nonprofit Partners focusing on assisting US Troops and Veterans. 
Nonprofit Partners 
Doc's Healing Hives and Honey Foundation: 
This organization aims to familiarize and educate veterans of the Atlanta metro area with beekeeping and the art of harvesting honey. They also sell this honey at local farmers' markets. Doc's primary goal is "helping veterans heal through the vocation of beekeeping." Learn more

here
Operation Gratitude: 
Operation Gratitude operates all over the country with the primary goal of creating and sending care packages to service members and veterans. They organize workshops to fill these care packages, such as letter-writing campaigns, knitting, and even hacky sack making. 
VA Atlanta Healthcare System: 
The VA is integral in supporting our returning veterans. Here service members can get the medical treatment they need, be it mental health treatment or something as simple as battery replacement for a hearing aid. Learn more

here
Veterans Empowerment Organization: 
The VEO is dedicated to helping returning service members reintegrate into society as efficiently and easily as possible. They focus on providing housing, wellness programs, and workforce training and placement services for veterans. Learn more

here