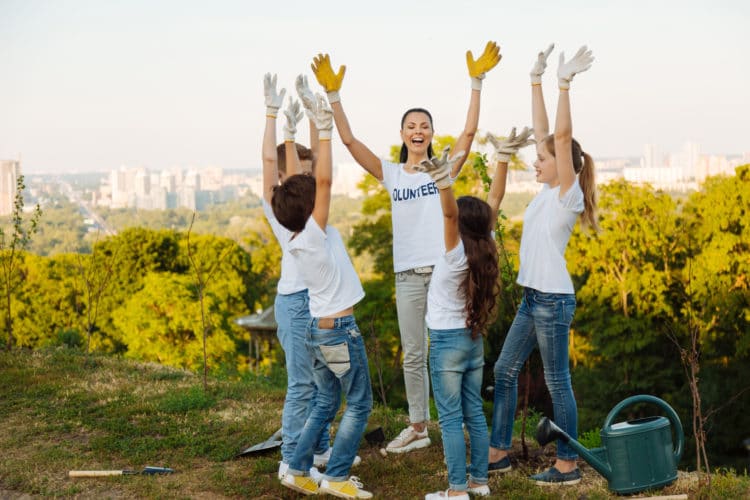 What does citizenship mean to you? Regardless of what state we live in, we are all part of the United States of America. We can look selfishly at our citizenship and only see what's in it for us, or we can do the opposite and try to make our neighborhoods, schools, and environments better places. We can invest in the people in our local community. Let's not forget a big part of America's founding culture was for people to have dinner together, for neighbors to know each other and for people to help each other out.
Statistics show knowing about our country's history – our Constitution, the Declaration of Independence and other important documents and events – helps us become more familiar with it. Our citizenship will mean more to us and we will want to give back out of gratitude.
We can be good citizens by knowing our history, investing in our local community, and having an attitude where it is better to give than to receive. Genuine love and appreciation of your home country will lead to small acts of service that help others.
Here are 10 ways your family can make a positive impact:
1. Help your kids share the love by donating gently loved toys at American Kidney Service, North Fulton Charities, Foster Care Support Foundation, Atlanta Mission
2. Start your spring cleaning early by sorting through your unused clothing and furniture and donating it to your local Goodwill, local thrift store, Dress for Success Atlanta or the Furniture Bank of Metro Atlanta
3. Prep and Deliver Meals with Open Hands Atlanta
4. Support Grieving Families and Their Children at Kate's Club
5. Spend quality time with Elders playing games and creating smiles at A.G. Rhodes
6. Recycle with Live Thrive Atlanta
7. Explore Historical Sites and Landmarks in Your Community
8. Join in on Friday Fun Night at My Sister's House
9. Gardening at Lost Corner Preserve
10. Become a member of Pebble Tossers and Start a Ripple of Giving
Make a commitment to your community by being an active citizen!