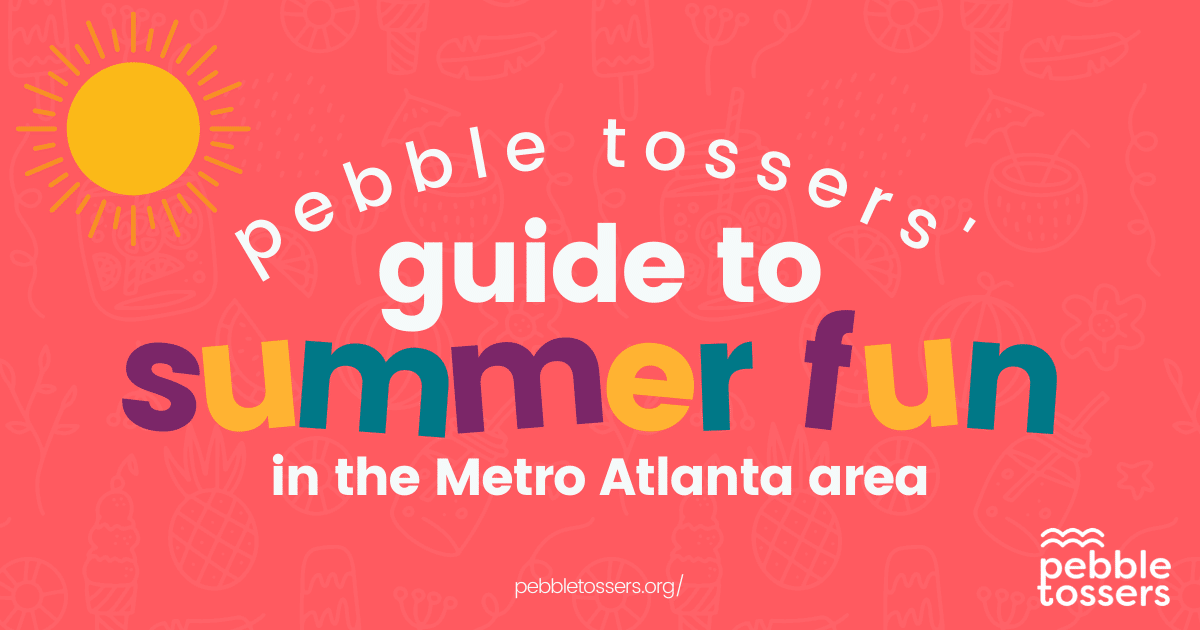 Summer is quickly approaching, and keeping your kids active during the summer months can sometimes be a challenge. Not only is summer a good time for vacations and relaxation, but all of that free time also presents an excellent opportunity to volunteer and help out your community.
Getting a head start on service hours for schools and clubs is a great way to spend your summer. Why not make a positive impact in your community or learn something new while you have spare free time? Here are some suggestions from Pebble Tossers on ways to be productive and have the most enriching summer possible!
download more ideas with our full Summer guide to Metro Atlanta today!